In a genre once dominated by the likes of Joni Mitchell, Bob Dylan, Leonard Cohen, and James Taylor, folk music is no stranger to "mainstream" music. But as of late, something is different. There aren't just a couple of names releasing hits, but rather the whole genre is soaring as it goes viral and tops the charts. 
What makes folk's recent ascent so notable is the group of artists coming together to make it happen. The up-and-coming and the well-established are joining forces and taking over the music world. As this bunch assembles, there are a few names that stick out. 
Noah Kahan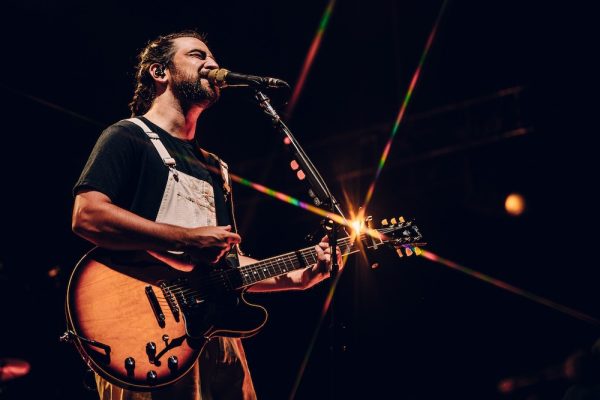 Noah Kahan, a Strafford, Vermont native, first released music in March of 2017 but stayed underground until 2022 when he began to rise to fame with the release of his latest album Stick Season. On July 8, Kahan released the lead single and titular song of the album, which quickly went viral and even hit #3 on Billboard's top songs. This album gained so much traction that he released a deluxe version called Stick Season (We're All Be Here Forever) with six new songs and one extended version. Now, in addition to the deluxe, he's released alternative versions of three songs with features from the folk realm. These include "Dial Drunk" with Post Malone, "Call Your Mom" with Lizzy McAlpine, and "She Calls Me Back" with Kacey Musgraves. While all this has been happening, Kahan has been on a sold-out tour for the new album on which he has been bringing out his friends, other folk/indie/country artists, as surprise guests to sing with him. 
My personal top 5 songs of his are "The View Between Villages," "Maine," "Everywhere Everything," "Orange Juice," and "Mess." 
Zach Bryan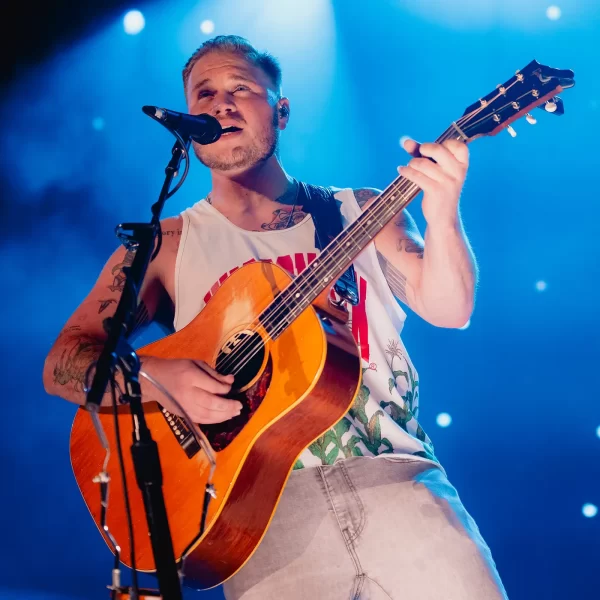 Country singer Zach Bryan has been pretty busy recently as he's been touring around America and releasing tons of new music. On August 25th  he released his fourth album, titled Zach Bryan, with 16 songs, four of which have features. These include: "Hey Driver" with The War and Treaty, "Holy Roller" with Sierra Ferrell, "I Remember Everything" with Kacey Musgraves, and "Spotless" with the Lumineers. The 27-year-old from Oklahoma is no stranger to collaboration as he has a variety of singles with other artists and is known to bring out surprise guests at his concerts. Need I mention "Dawns" with Maggie Rogers or the day he brought Mumford and Sons out? Less than a month after the release of his new album, he released an EP with five songs including "Boys of Faith" with Bon Iver and "Sarah's Place" with Noah Kahan.  Before now, he's been known as a country artist, but his new music fits more in the folk genre.  
My Personal top 5 songs of his are "Tourniquet," "Oklahoma Son," "Sarah's Place," "Burn, Burn, Burn," and "Hey Driver." 
Hozier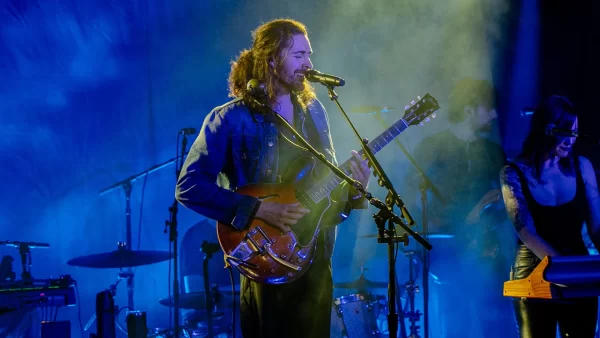 Andrew Hozier-Bryne, better known as Hozier, has been making music since 2014. He's a folk artist through and through, but even so has had songs topping the charts since the very beginning of his career. On August 18th, he released his third album, Unreal Unearth. The Irish singer is known for his thematically complex and poetic songs and has become a household name in his genre. In some ways, he is, dare I say, the leader of new-gen folk. He has collaborated with Brandi Carlile, Karen Cowley, and Mavis Staples. Hozier has also been on tour and has popped up on other tours, namely BoyGenius, Niall Horan, and Tom Odell. 
My Personal Top 5 songs are "Jackie and Wilson," "Francesca," "Would that I," "Almost (Sweet Music)," and "Like Real People Do". 
The Lumineers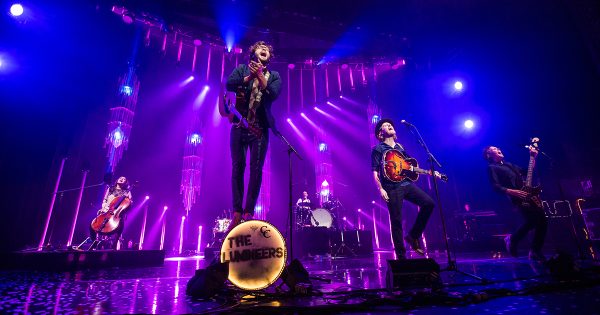 The Lumineers are led by Wesley Shultz and Jeremiah Fraites and have been making music together since 2006, though they didn't start the band until 2012. They have also been "leaders of the landslide" for the folk genre and released their fourth album, Brightside, in January of 2022. The Lumineers are the most mainstream of these "avengers," but their Stomp and Holler roots are true. Though they aren't known for releasing collaborations, they always schedule up-and-coming folk artists to open their tour. On their most recent tour, they have had James Bay, Gregory Alan Isakov, and Caamp open for them. Wesley Schultz and Noah Kahan released a song called "If We Were Vampires" this past spring which has since become the landmark song inspiring this folk resurgence. 
My Personal Top 5 songs are "Sleep on the Floor," "Stubborn Love," "Flowers in Your Hair," "Cleopatra," and "Charlie Boy." 
Bon Iver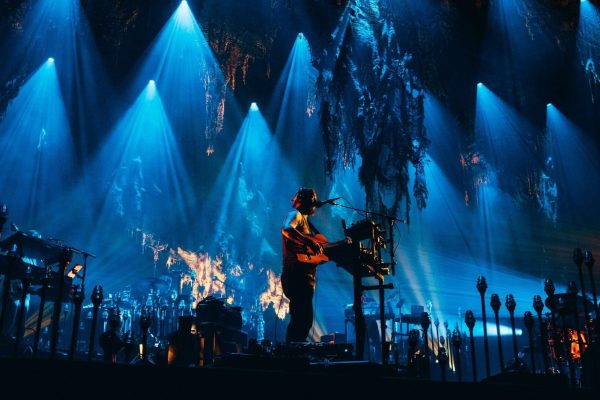 Bon Iver is a band consisting of seven members, its most notable members including lead singer Justin Vernon, Pianist S. Carey, and lead guitarist Andrew Fitzpatrick. The band had their first taste of the mainstream charts when their song "Roslyn" was featured in the 2009 film Twilight: The New Moon. The band didn't become popular until June 2011 when they released their second album. At the 2012 Grammys, the album won for Best Alternative Album, and the band won for Best New Artist despite having made music since 2007. Bon Iver has only grown in popularity since but has not released an album since 2019. Although, they have popped up on several features including Taylor Swift's "Exile" and "Evermore" as well as Zach Bryan's "Boys of Faith." 
My Personal Top 5 songs are "Skinny Love," "For Emma," "Beach Baby," "Re: Stacks," and "Blood Bank." 
Honorable Mentions: 
Lord Huron, Tyler Childers, Fleet Foxes, Mt. Joy, and Sufjan Stevens. 
These five artists are giving folk music the long-awaited comeback it deserves by partnering with more up-and-coming singers, touring frequently, releasing collaborations, forging industry friendships, and reviving the historical elements of the genre.