Last week, Fallston High School welcomed Harford County Superintendent Dr. Sean Bulson to celebrate his being named Maryland Superintendent of the Year by the Public Schools Superintendents' Association of Maryland (PSSAM). Dr. Bulson has been Superintendent of Harford County Public Schools since 2018, all the while rocking his signature bow ties for the county.  
Fallston High School students and staff celebrated Dr. Bulson by wearing bowties of their own when he visited last Tuesday. Dr. Bulson also received Fallston's very own Chain of Awesomeness from Gar himself to show our appreciation. According to Julianna Mullen, a senior at Fallston and a member of the Superintendent Student Advisory Counsel, Dr. Bulson is very "deserving" of this award. She highlights him as someone who is "hands on with students and staff," and "hears from students firsthand on the issues that they are facing in their classrooms." According to Mullen, after brainstorming with the counsel in meetings, Dr. Bulson proceeds to "listen and discuss solutions with the counsel and in some cases will implement them in schools." 
 Dr. Bulson not only hears from students but strives to give them more opportunities through different programs. Mr. Patrick Clark, a special education teacher at Fallston, says that "Dr. Bulson has been a leading voice in creating more pathways for our students' post-high school. Apprenticeships programs and dual enrollment have blossomed under his leadership." Dr. Bulson is the force behind the North Star Initiative, which prepares students for success in their interests and goals after graduation. This initiative expanded the dual enrollment program through Harford Community College and created the Apprenticeship Program, which allows students to earn high school credits outside of school through approved jobs.  
"Bringing in the North Star Initiative has changed the education plans for most students at Fallston High School," says Assistant Principal, Mr. Adam Milanoski. Students now have the opportunity "to be exposed to college-level courses, and to begin working towards a career while still in high school through the apprenticeship and workforce programs." 
Mr. Milanoski shares that "Dr. Bulson provides the staff at Fallston High School with excellent leadership. He has put systems into place where we as employees can reach out to him and his staff for assistance and guidance." Dr. Bulson also recognizes HCPS staff for the above-and-beyond things they do for their schools and communities. Monthly, he awards an HCPS employee with the Lime Light Award through HCPS school's nominations. "Of all the superintendents that we have had, I find him to be the clearest about his goals and also extremely present," says Mrs. Elise Majewski, the English department chair and a teacher at Fallston. "He values and celebrates the hard work we are doing in HCPS."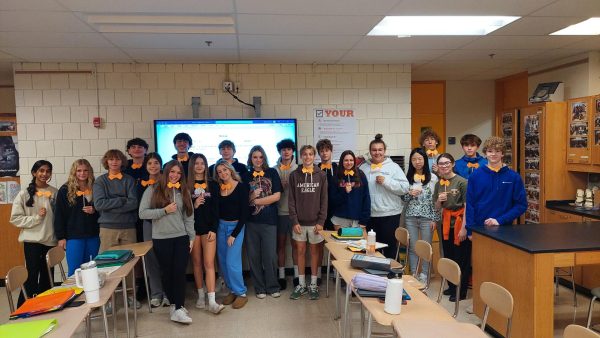 Dr. Sean Bulson has managed to create huge opportunities in a safe environment throughout Harford County Public Schools. The hard work he does in HCPS is why he has won Maryland Superintendent of the Year 2023. Congratulations, Dr. Bulson!