Despite common misconceptions that cross country is "just running," senior captain Francesca Cangelosi describes the sport as needing just as much, if not more, mental strength than physical strength. "It takes blood, sweat, tears, and a lot of BioFreeze," she says.  
On Saturday, November 11, the cross country team ended their incredible season at Hereford High School, competing in the MPSSAA 2A State Championship.  
  The men's team came in second at regionals and the women came in third, allowing them to advance to the state meet where they would take on over 15 other teams for the title. The race took place at Hereford High, home to one of the hardest courses in the United States because of the steep hills. The Dip is "a deep ravine in the middle of the course," which runners "tackle twice, first in the second mile and second in the third mile," according to John Dye, a high school cross country coach who authored an article titled "The Hellacious Hills of Hereford." 
The women ran first for the team, sophomore Gabi Murphy battling it out through the 3-mile race. Ultimately, she came in 6th with a time of 20:07:22, an incredible placement in the race of 110 people. Special shoutouts go to Alexandra Jayne, a freshman who placed second on the team, and Francesca Cangelosi and Skylar Brown for impressing everyone in their performances. The women's team came in 10th place overall.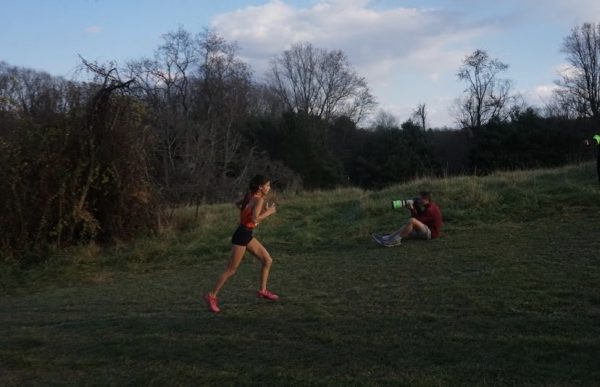 "[The race] was rough from the start; there was never a break from the hills," Murphy said. "I had to push through the pain and pass people on the dip while still keeping a pace to stay in front of them." 
Then came the men's race. Eryk Bender and Nick Spangler were the two runners everyone was watching, and they certainly absorbed everyone's attention. After going down the dip the first time, Bender was seated in the 30s alongside Spangler, both runners pushing each other and keeping their pace a sub-6-minute-mile on the hills of Hereford. However, during the mile of back-wood hills without spectators, Bender managed to work his way to 14th place, ending in 16th with an astounding time of 17:15:79. The boys' team ended up in 13th place overall.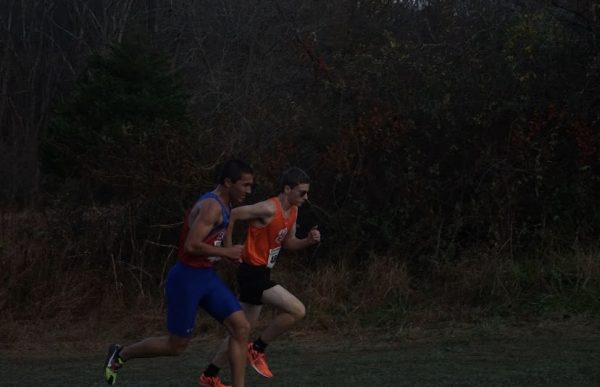 Both teams worked hard their entire season, and their captains couldn't be prouder of them. "Everyone's hard work on both hard and easy days paid off in the long run, and I am so incredibly proud to say I was a captain of such an amazing team," said senior captain Arianna Hernandez. "You guys are going to do great things next year and I can't wait to come back and visit."