The Fallston Cheerleading Team traveled to Harford Community College last Saturday to compete for another state title. Competing in the 1A Division, the Cougars came out on top for the 3rd year in a row with a score of 123. This earned them their 3rd ring and a record for the highest score in Fallston cheer history. 
 Coming off a win from Regionals this season, also becoming back-to-back Regional Champions, the Cougars had a high bar set for them. Senior Captain Addison Dougherty comments on their season saying, "It's been a rough season but I'm so proud of all our progress, and I'm so proud of all my girls." She adds that it's "absolutely crazy," winning for the 3rd straight year. Addison was on the team for all three championships and is the only Fallston cheerleader ever to hold three state titles.  
Head Coach, Jean Solomon, says the win is "amazing and well deserved," and the girls "work really hard for everything they do and [the coaches] are all very proud of them and what they did." She got emotional when speaking about the seniors; her daughter, Coach Morgan Solomon, proceeded to say, "The seniors are perfect little angels, and we'll miss them so much and cry next year when they're not at tryouts." She described them as "talented" and said that they've "come such a long way."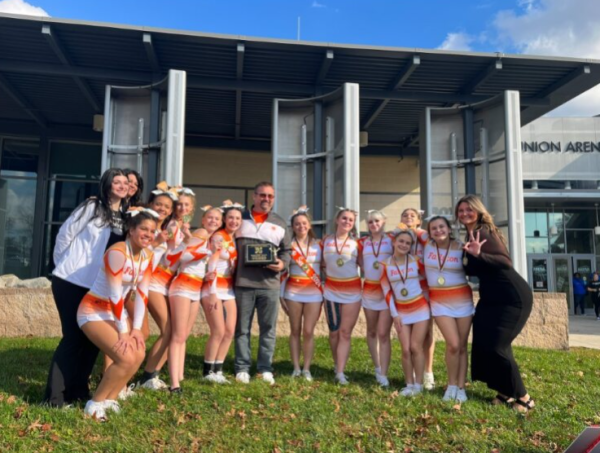 Senior Captain Sarah Euler expresses her gratitude to her team and coaches by saying "thank you for working hard, everybody." She was proud to be a captain alongside Dougherty, as they are the two seniors graduating this year. Fallston Cheer is on a roll being led by the Solomons. They say to "get ready for a four-peat, because [they're] just going to keep going." Congratulations, Fallston Cheerleading for the 3rd State Championship in a row!