Recently, Best Buddies and Sports for Life have been hard at work, having both a fundraiser and field trip all in one week.  
On Wednesday, October 18, Best Buddies held a fundraiser at the Fallston Chipotle. There were a lot of friendly faces there to help raise money and awareness for the club. But, in case you didn't know, Best Buddies is a national organization and Fallston's goal is to create a stronger connection between those in STRIVE and other students within the school building.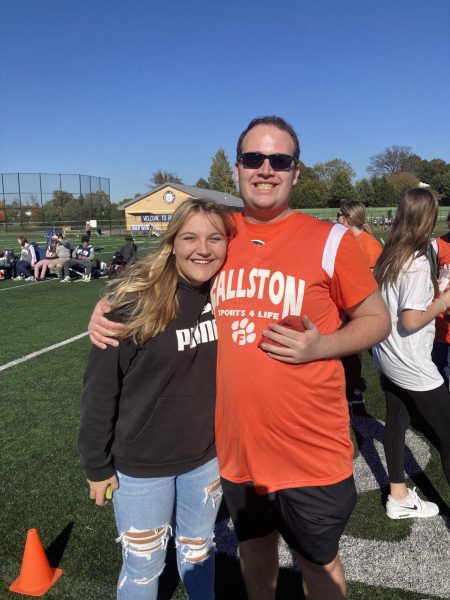 Members of the club and even students not in it have had nothing but nice things to say. "I think it's an amazing club and organization we should support," says student Lawrence Acevedo. Or take Secretary Elizabeth Bromley's word: "I think it's a really good club and… it has a really nice group of people… Everyone's just really supportive." 
All in all, the fundraiser was very successful. They raised $338.17 in total thanks to all of those who came. "We would really just like to thank everyone who came and pitched in to support our club," says Elizabeth. "We really appreciate it." 
Then, on Thursday, October 26, Best Buddies had its first Sports for Life event of the school year. Sports for Life is a program in which students from Fallston do various activities with those in STRIVE. These events include sports against other schools, going to dances, or going to places like a sensory playground.  
This week specifically, students from Fallston travelled to Bel Air High School and played cornhole against other schools in the county. "It was a good day," said Elizabeth Bromley. Everybody played four or five rounds and took turns playing against different schools.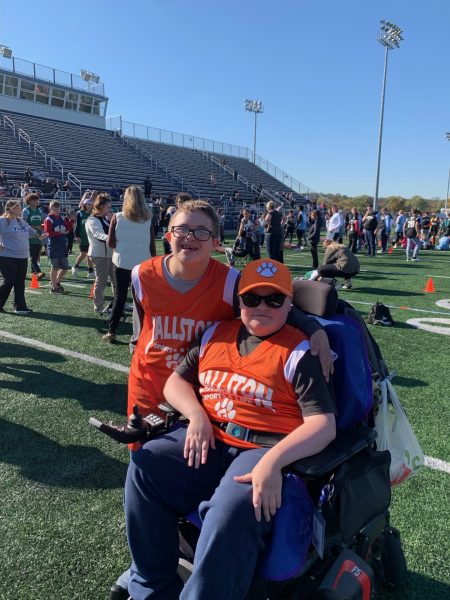 This year, the annual cornhole event had more than 100 attendees, which is a record-breaking number of people ever seen. "It's so rewarding to see the joy on everyone's face," said E.V. Freeman, Best Buddies Vice President. "It's why I do the club." Every single person could be seen dancing, playing cornhole, and just having a nice time. 
Best Buddies and Sports for Life had a very busy week. Many "thank yous" go out to those who came to the events and supported their message as it is a much bigger help than it may seem.