These comedians are taking the world by storm and are rising up in the world of comedy. With the help of social media platforms like TikTok, Instagram, Spotify, Facebook, and many more, comedians have been able to spread their name and gain more popularity than ever. Now, without further ado, here are the 5 best up and coming comedians. 
Matt Rife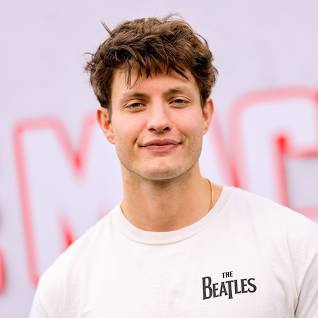 Starting off strong is one that everyone has heard of by now – the beloved Matt Rife. Though he has pursued a career in comedy for the past few years, the young comedian has recently broken through and is on his way to becoming a household name. The Ohio native is best known for his outstanding crowd work, which has helped build his social media presence. He won't hesitate to call out a fan, making his shows not only interactive, but also a unique experience for every city. One of his most popular standup bits comes from a segment from his Des Moines show. He calls out a woman from the crowd for her good looks and well… you'll have to see for yourself.  
Rife can be found on almost anyone's For You Page as the young comedian has gained over 14 million followers on TikTok.  You can find Matt Rife standup on many more forms of social media, as well as in miscellaneous shows and movies. He is currently on tour, though tickets are hard to come by as the breakout star has sold out almost every show through October 2024. But until you can get tickets, you can stream his self-produced special titled "Only Fans" which is available on Apple TV, Amazon Freevee, Tubi, along with his self-titled special, "Matthew Steven Rife," which is available to watch on YouTube. He also has another highly anticipated Netflix special, "Natural Selection," coming out on November 15th.   
Hannah Berner 
Our next comedian, Hannah Berner, has a more unique origin story. Berner became well known back in 2019 – but not for comedy. Berner appeared in seasons three, four, and five of the Bravo series Summer House, though it wasn't really her vibe and she departed from the show after the summer of 2021. Since then, she has become extremely well known for her standup comedy and her various podcasts. Berner's humor is unique; she says that she was "born without a filter," and she uses this to call out unrealistic societal norms, talk about relationships, and keep it real on and off the stage. She is debatably best known for her street interviews, where she asks men questions that her audience is dying to know. 
Berner is currently on tour through March 2024, and you can follow her on Instagram, TikTok, YouTube, and more to check out her content. She also has two podcasts releasing episodes once a week. On her podcast, "Berner Phone," Hannah and her husband listen to callers and give their advice on relationships, careers, secrets, and more. She also has a podcast with former Summer House castmate Paige DeSorbo where they joke about everything you can think of while discussing pop culture, television, mental health, and of course, their personal lives.  
Gabby Bryan 
Another comedian that has taken off in the past few months is Gabby Bryan. Similar to Berner, Bryan is very satirical with her comedy, discussing all of the silly things about our society. She has gained popularity for her stand-up through social media videos. Bryan knows how to work a crowd as some of her most popular videos feature her calling out fans, especially couples, in the crowd of her shows.  
Bryan also has a podcasting presence as she cohosts the podcast, "L'Podcast," with fellow comedian Zack Signore. She has performed at many famous venues such as The Comedy Cellar, The Laugh Factory Chicago, Laugh Boston, Carolines, and more, and information about her live shows are exclusively available in her monthly newsletter. Along with her comedy career, Bryan is an Emmy Award-winning producer and has acted in shows such as "Life, Itself" and "Ruta Viva." While she has just begun to dip her toe in comedy, she is sure to continue to grow and gain popularity. 
Ralph Barbosa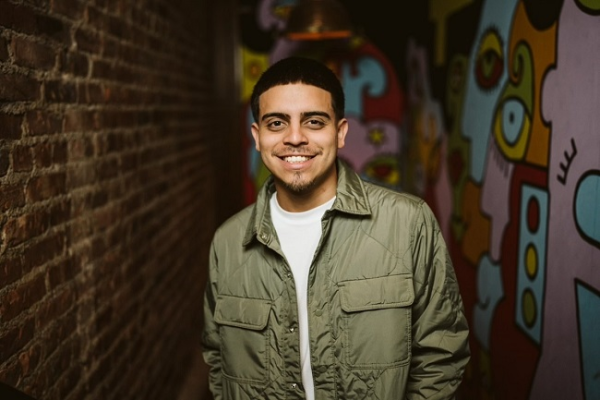 Ralph Barbosa may not be a name you have heard before, but after seeing his stand-up, you'll never forget it. Barbosa's subtle, dry humor surprises audiences to no end. His sets feature commentary on his personal experiences and beliefs that will have you falling off your seat laughing. His deliveries are quippy and clever, and he definitely stands out amongst other comedians. Barbosa always keeps a relaxed demeanor on stage, proving that comedians don't need to be overly performative to keep an audience laughing. 
His comedy sets have become increasingly popular, which has earned him an appearance on The Tonight Show Starring Jimmy Fallon, and a stand-up segment on Comedy Central. He also just released a special on Netflix titled "Cowabunga" on October 31st which has gained a lot of traction on TikTok, YouTube, and Instagram. Barbosa will be on tour for the remainder of 2023, though over half of his remaining shows are sold out. This just goes to show that Barbosa is on his way to the top as a new comedian. 
Stavros Halkias 
A Baltimore native, Stavros Halkias has been in the comedy game for almost ten years, but it was only recently that he began his rise to stardom. Known for his phenomenal crowd work, Halkias has made his quick wit evident as he uses crowd stories to help fill out his sets. 
In 2022, Halkias released his first comedy special titled "Live at the Lodge Room," which was self-produced and can be found on his YouTube channel. He also has a Netflix special titled "Fat Rascal" being released on December 5th. It may only be his second special, but it surely won't be his last.